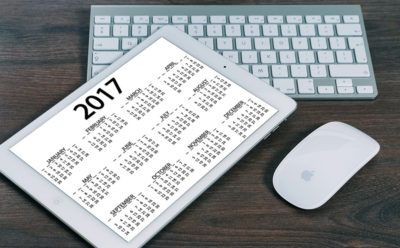 Yo 2016! See Ya, Wouldn't Wanna Be Ya
Goodbye 2016!
Say goodbye to 2016! It is coming to an end and more than any other year in recent memory it seems most people are glad its over.  I think there are two primary culprits for the malaise:  1)  an incredible amount of loss in the entertainment world and 2) the presidential election.  (As I write this a third one comes to mind involving a certain football team up the hill...but I digress.)  Take melancholy and throw in a heaping portion of bitter divisiveness and I think you will hit the nail on the head of most people's barometers as we close the book on 2016.
There are losses and then there are losses.  The loss of David Bowie was especially poignant for me.  You can't really control how you feel about something you can only control how you react to it.  People that know me know that I love music.  So I noticed early, and then often, that there was apparently a stronger connection for me to David Bowie's work than I had thought.  I was just totally bummed when he died.  I have incredible memories of becoming a teenager in the '80s, watching Night Tracks late at night after leaving the skating rink with all my friends - and a particular video of David Bowie's new hit Let's Dance.  The song was simply awesome.  The video had images of far away lands and finished with Bowie playing a guitar in the desert with a brilliant sunset in the background.  I wanted to go there.  There are no telling how many times I watched it.
So when Bowie died earlier this year I think it was a blow for that teenager buried deep inside me somewhere.  A loss that echoed back decades.  My good friend Kevin Dorey and I had the good fortune to go to the David Bowie Is Now exhibit in Chicago a couple of years ago.  David Bowie himself designed the exhibit from beginning to end and it had numerous notes he had written and outfits he had worn.  It was an amazing experience.  We came away from that realizing that Bowie was one weird dude, but also that he was a true trailblazer and did things his own way.  Thankfully we have his music and videos forever.
I don't want to talk about the election.  Don't want this to be political.  I have friends on both sides of the aisle and I just pray for healing and union within our country.  I will say that I think the world sees us as more vulnerable now.  It's not something I like.  I hope we get past the divisiveness and get back to being the proud America that I used to know.  We need it.
There are many things I could write about but a couple of interesting parenting moments struck me this past week.  They were completely unrelated but had the same message.  I was watching the 30 for 30 documentary about the Miami-Notre Dame rivalry and they were interviewing ND's quarterback Tony Rice.  He was from South Carolina so moving to Notre Dame and its high society atmosphere was pretty intimidating for him. There, he told the story about how he tried to fit in during those first few weeks and that he will never forget one moment in particular.  He was walking on campus and a man with his young son noticed who he was and said something along the lines of "You know you don't belong here."  The man's son was staring at Tony Rice and heard all of it.  Rice says he went back to his dorm room humiliated and crying.  He called his mother and said he was coming home.  She told him no he wasn't, he was staying at Notre Dame to finish what he started.  That he did, and his success is now legendary.
Anthony Bourdain's show Parts Unknown is one of my favorites.  The last one I watched had Anthony in Buenos Aires.  He was interviewing an incredibly successful chef there and asking her about how she got started.  She explained that she wanted to study under one of the great chefs and so she went to France and got into one of the prestigious culinary schools there.  The fact that she didn't speak French left her completely lost and frustrated.  She cried and called her mother and said she was coming home.  Her mother said no you're not, you're staying and you are going to get through this.  She stayed and is of course now one of the great chefs of Argentina.
Two completely unrelated people, not only from completely different backgrounds but also different parts of the world.  Yet their parents told them the exact same thing at that crucial moment in their lives.  Parents, we have the wisdom of our years of experience to provide to our children.  Parenting can indeed be frustrating, especially when our children hit those teenage years.  But may we always remember to be there for them, and to provide our experience during those important times when we see them struggling.
Maybe as adults we can remind ourselves of that as well as we start a new year.  Lots of loss and bitterness this year.  But we have to push forward, have to get through it.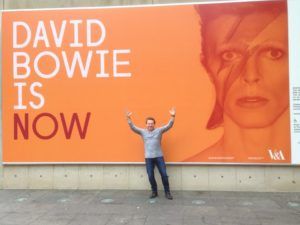 So with that I will close.  For better or worse 2016 is coming to an end.  We await our new beginning in 2017.  I for one am hopeful for the new year and looking forward to great things.  Hope you and your family are as well.  And...Goodbye 2016 and H.E.L.L.O 2017! Happy New Year!!!
Oh...and GO RAIDERS!!!!