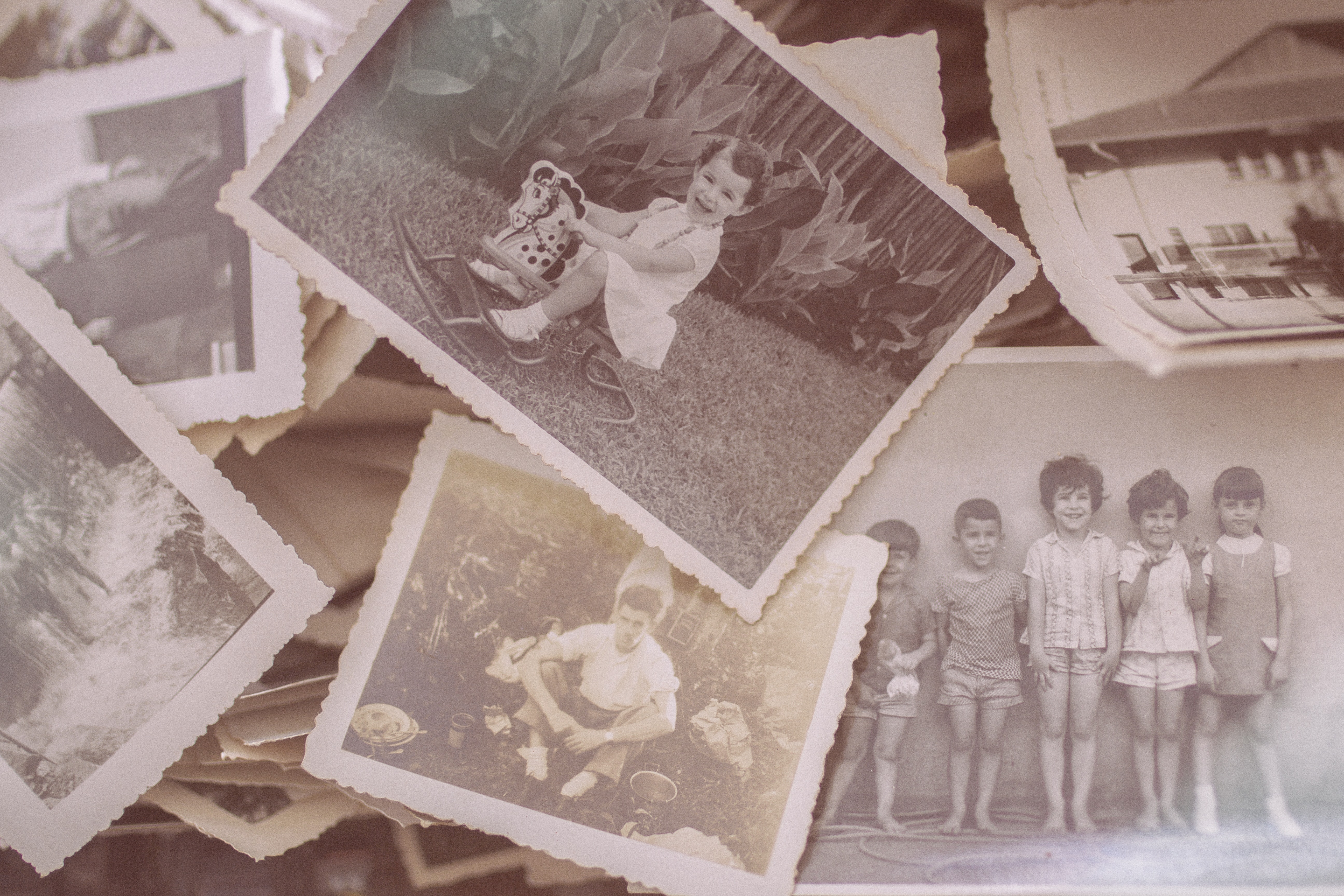 A Historical Perspective: Understanding the Origins of Parental Alienation in the Courtroom
Parental alienation has a long history dating back centuries — and by examining some of those cases, we can better understand the origins of this issue and its impact on families throughout history. In this article, we'll explore the historical cases that shed light on the early instances of parental alienation and highlight the legal and societal perspectives of the time. 
Leonard Thomas De Manneville (1804)
The first reported case of parental alienation involved a French emigrant who snatched his nursing daughter from his estranged wife, disregarding her explicit provision for his access to the child.
Back in the early 17th century, women were not the default parents to give custody to, like they are today. The government believed that a father was entitled by law to complete custody and control over the children of a marriage and could even prohibit all access by a mother to her children. Mrs. De Manneville sought assistance from the equity courts, but she was told that they would not intervene in a father's custodial rights unless the child possessed property and was in immediate danger.
Lord Eldon concurred that under the law, regardless of the child's age, the father retained custody rights. In response, Leonard threatened to prevent his ex-wife from ever seeing their child. Unfortunately, the law supported his authority to carry out these threats, leaving Mrs. De Manneville without access to her child.
Percy Bysshe Shelley (1817)
Do you remember reading Frankenstein in high school? Author Mary Shelley was only 18 years old when she wrote the Gothic novel in 1816, claiming her way to fame as the writer of the world's first science-fiction novel.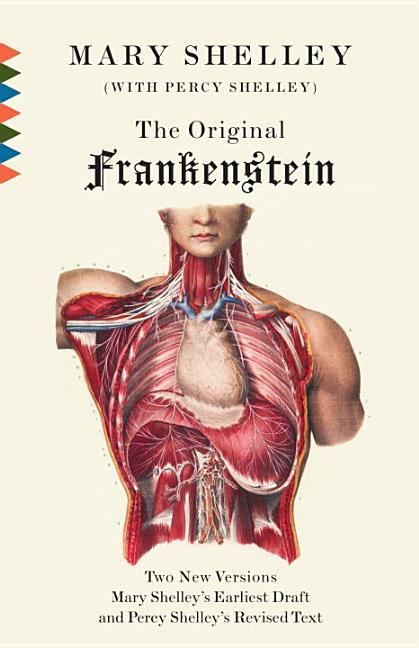 Unfortunately, Mary Shelley's husband, Percy Shelley (a renowned poet), lost his bid to regain custody of his children from his in-laws after separating from Mary because he insisted on his right to educate them "... to be government critics, reformists, and atheists."
Mary's parents initiated a character assassination campaign against Percy, resulting in his permanent alienation from his children. Many assume it's because Percy was originally a friend of Mary's father's, and her father never approved of their marriage to begin with.
Albert Einstein (1914)
During his divorce, Einstein accused his estranged wife, Mileva Mari, of alienating their children's affection for him.
Albert wrote to his friend Heinrich Zangger that his soon-to-be ex-wife was 'poisoning' the children against him. Albert wrote, "My fine boy had been alienated from me... by my wife, who has a vengeful disposition."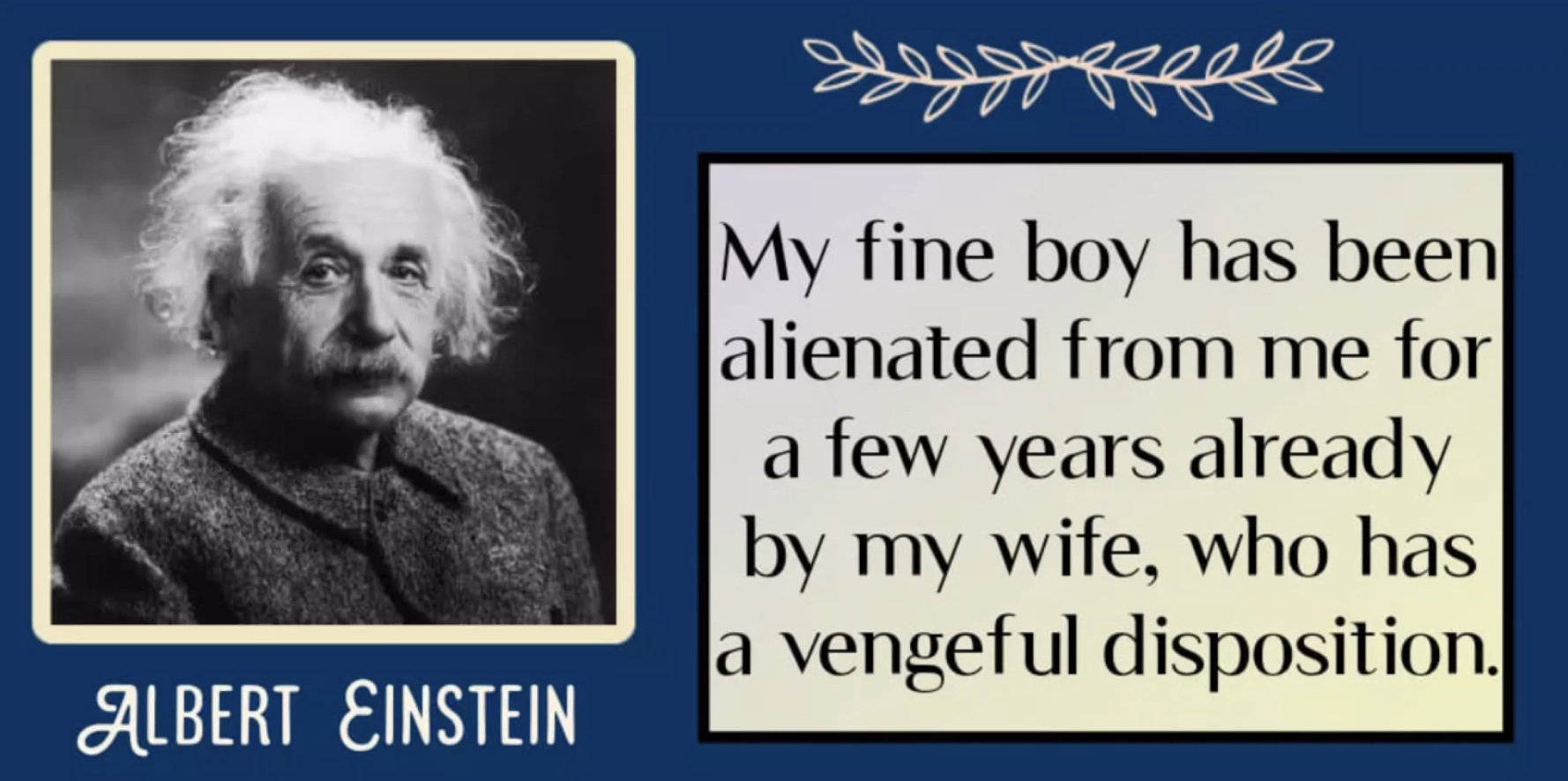 Albert offered $1,560 (which equates to over $26,000 today) to his wife with these provisions: $2,000 of it would be put aside for their children per year; the Nobel Prize money should he win it (he did!); and a widow's pension. Mileva accepted these terms, and the financial settlement facilitated a renewed relationship between Albert and his sons.
When Was Parental Alienation Legally Recognized?
In 1988, in the case of Schutz v. Schutz, everything changed for family court.
A couple named Laurel and Richard Schutz divorced in the mid-1980s. Following the divorce, Laurel moved several times without telling Richard. Richard lost track of the children for four years, and when he finally found them again, he learned that Laurel had taught them to "hate, despise, and fear" their father.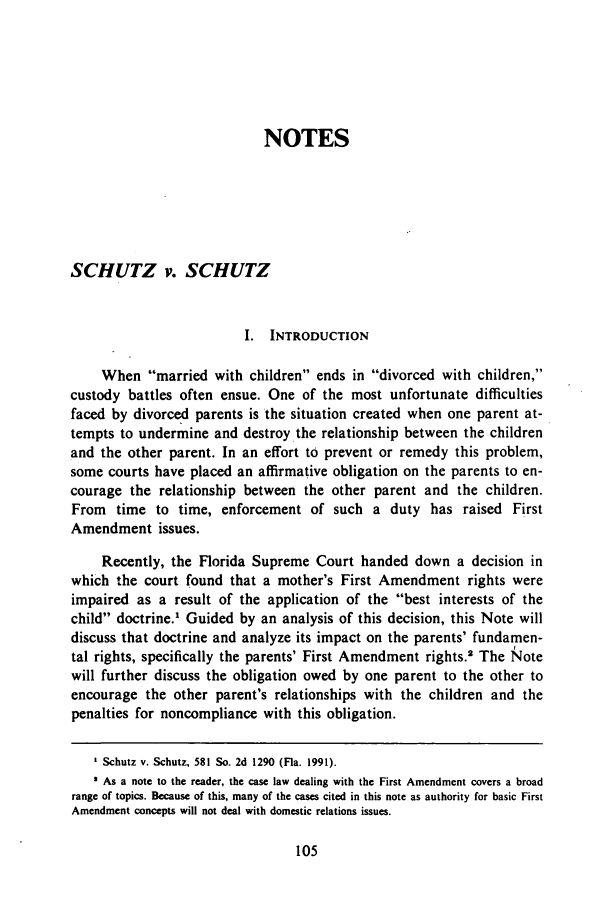 When brought to court, it was found that "the cause of the blind, brainwashed, bigoted belligerence of the children towards the father grew from the soil nurtured, watered, and tilled by the mother." From then on, this action was called "parental alienation."
What Can I Do If I'm Alienated From My Children?
Your relationship with your children is the most important thing in the world, and it can feel impossible to get it back once it's been tainted. If you believe your children are alienated from you, then it's time to take legal action.
Hickey & Hull Law Partners has decades of combined experience in family law and specializes in parental alienation. Our team of compassionate lawyers and paralegals wants to hear your story and help bring you justice so that your relationship can be rebuilt before it's torn down.
Contact our team today for a free consultation. Fill out our online form or contact us today to learn more. Our River Valley office number is 479.434.2414, and our Northwest Arkansas office number is 479.802.6560.