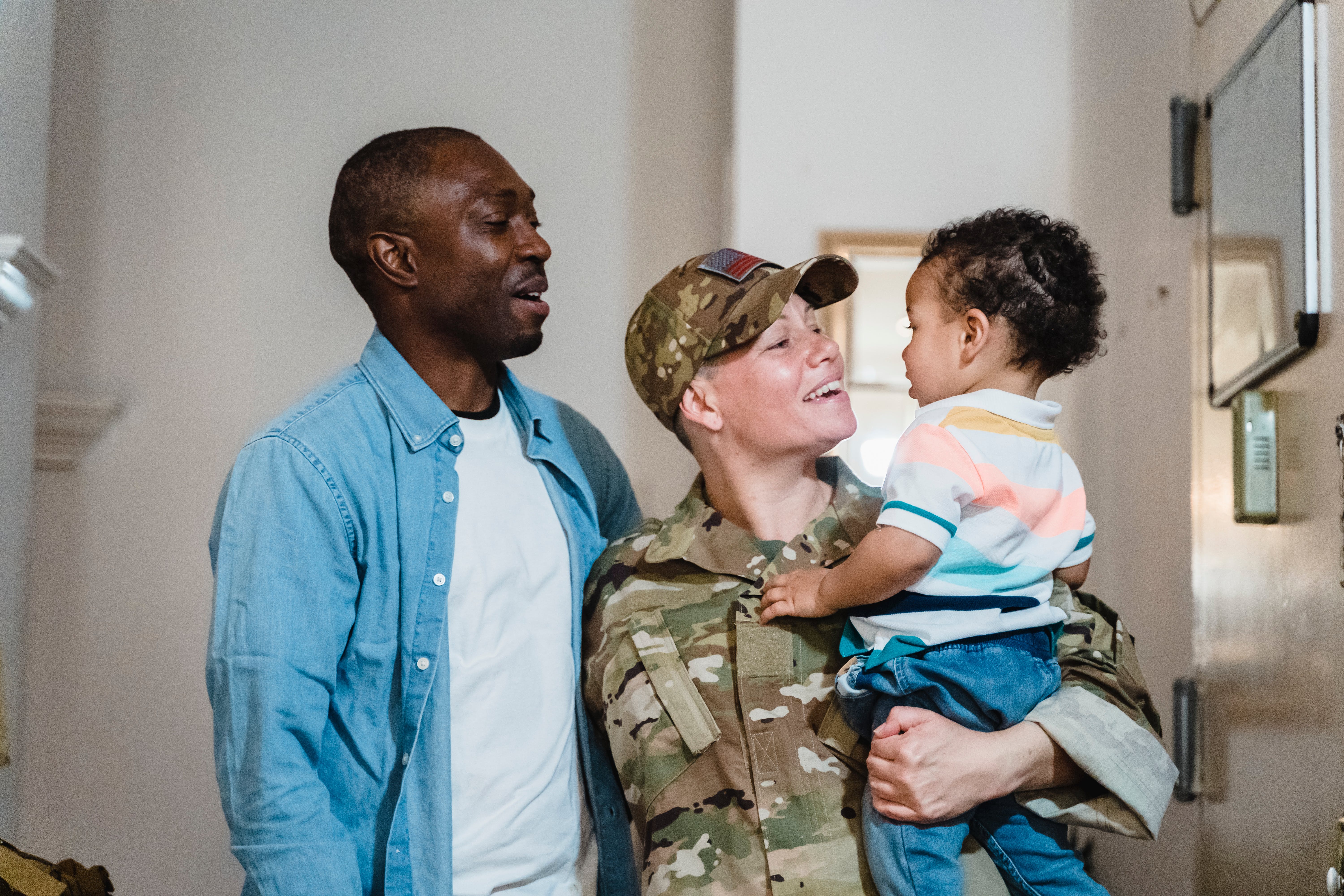 It's Military Family Appreciation Month. Are You Dealing With Parental Alienation?
November is the time we set aside to honor the families of our service members. It's a chance for us to show our appreciation for all the sacrifices they make, from long deployments to moving around a lot, and the emotional toll of being separated from loved ones.
Plus, Arkansas is currently home to five military bases: Little Rock Air Force Base, the Pine Bluff Arsenal, Camp Robinson (Camp Pike), Ebbing Air National Guard Base, and the Fort Chaffee Joint Maneuver Training Center. 
But let's not forget that this month can be a tough reminder of the unique challenges they face, including parental alienation. We're going to dive into what happens when Military Family Appreciation Month and parental alienation intersect, and we'll share some tips for military parents who are dealing with this tricky situation.
The Tough Stuff Military Parents Deal With
Being in the military as a parent is no easy task. Sometimes you're forced to be away from your family for months at a time — and in messy separations, parental alienation is a big issue that can hit military families hard. Here are some of the most common issues military parents deal with.
Facing Parental Alienation
The Problem: Parental alienation is a real concern for military parents. The demands of military life, like being away for long stretches and moving frequently, can make it easier for one parent to try to turn a child against the military parent, creating a lot of stress.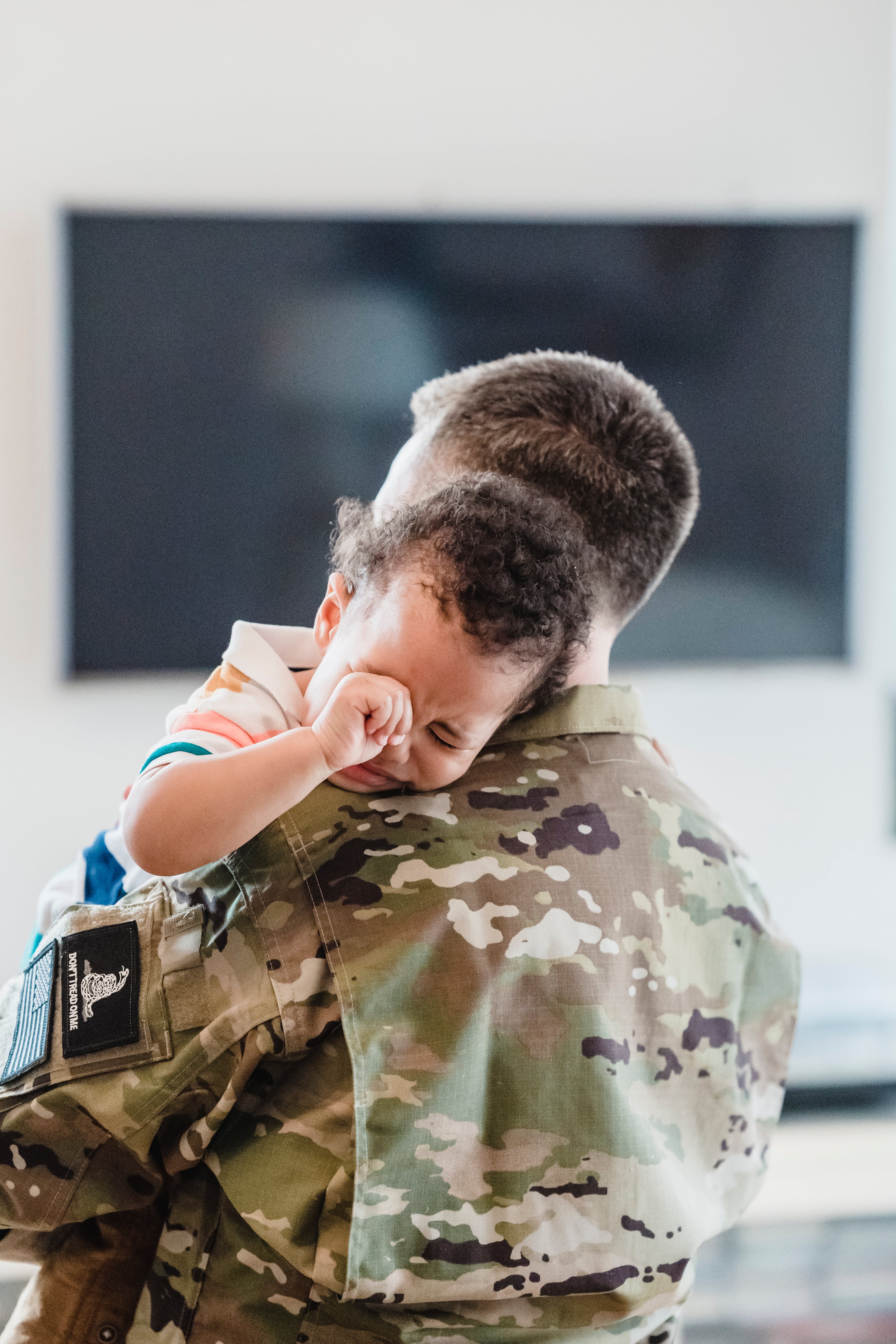 The Solution: Stay in touch with your child through calls, video chats, and letters. Keep records to show you're trying to stay involved. If you suspect parental alienation, reach out to legal experts and consider family counseling to work things out.
Dealing with Frequent Moves
The Problem: Military families often have to pack up and move frequently, which can be hard on kids who need stability — and sometimes, stressed-out spouses can take their anger and frustrations about this nomadic life on the kids.
The Solution: Keep talking to your child, and try to keep their life as steady as possible when you move. Get involved in the local community at your new duty station to help your child adjust. Who knows: There may be other kids nearby who understand what it's like to be a "military brat." 
Handling Long Deployments
The Problem: Long deployments can be emotionally tough for both you and your child, leading to feelings of disconnection.
The Solution: Keep communication open through emails, video calls, or letters. Stay engaged in your child's life even when you're far away, sharing experiences and updates. Offer emotional support, encourage open conversations, and make sure your child has access to resources like counseling or support groups to help them cope.
Co-Parenting with a Civilian
The Problem: Co-parenting with a civilian partner can be tricky because they might not fully understand military life and its challenges.
The Solution: Be open and honest with your spouse or co-parent. Try to find common ground and make decisions that are best for your child. Consider mediation or counseling if you need help getting on the same page.
Legal and Custody Hiccups
The Problem: Deployment and frequent moves can lead to legal and custody complications, especially if your co-parent disagrees with custody arrangements.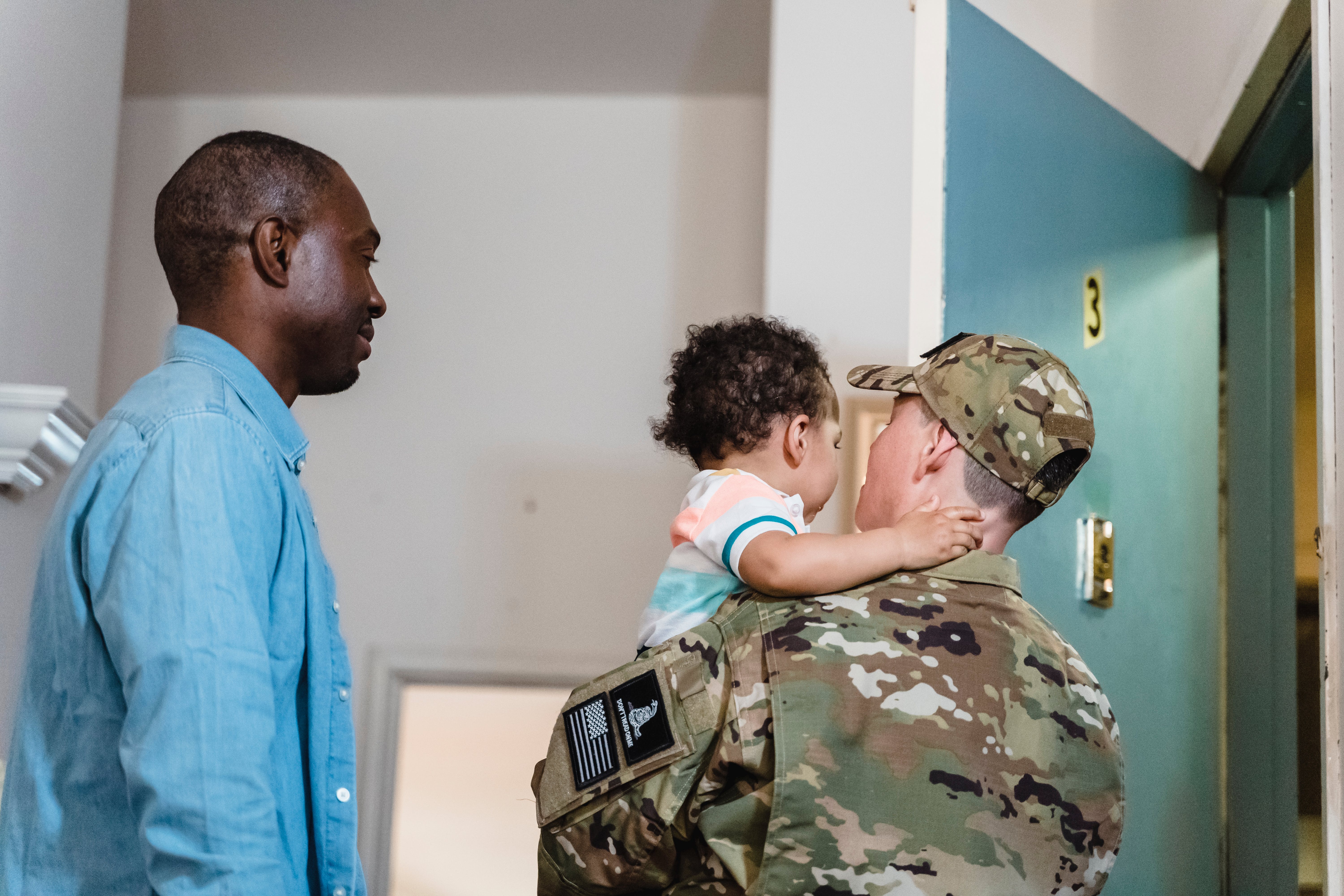 The Solution: Consult a family law expert who knows the ins and outs of military family issues to make sure your rights are protected. Learn about the legal protections available through the Servicemembers Civil Relief Act (SCRA) and the Uniform Child Custody Jurisdiction and Enforcement Act (UCCJEA).
What Can Military Personnel Do?
Your dedication to your kids is worth celebrating all year round. Stay informed, seek support, and take proactive steps, and you can keep a strong, loving relationship with your children — no matter what obstacles you both may be facing.
If you have any questions about your rights as a parent or concerns about your family while you're away, don't hesitate to reach out to the team at Hickey & Hull Law Partners. Chat, fill out our online form, or contact us today for a free consultation. Our River Valley office number is 479.434.2414, and our Northwest Arkansas number is 479.802.6560.