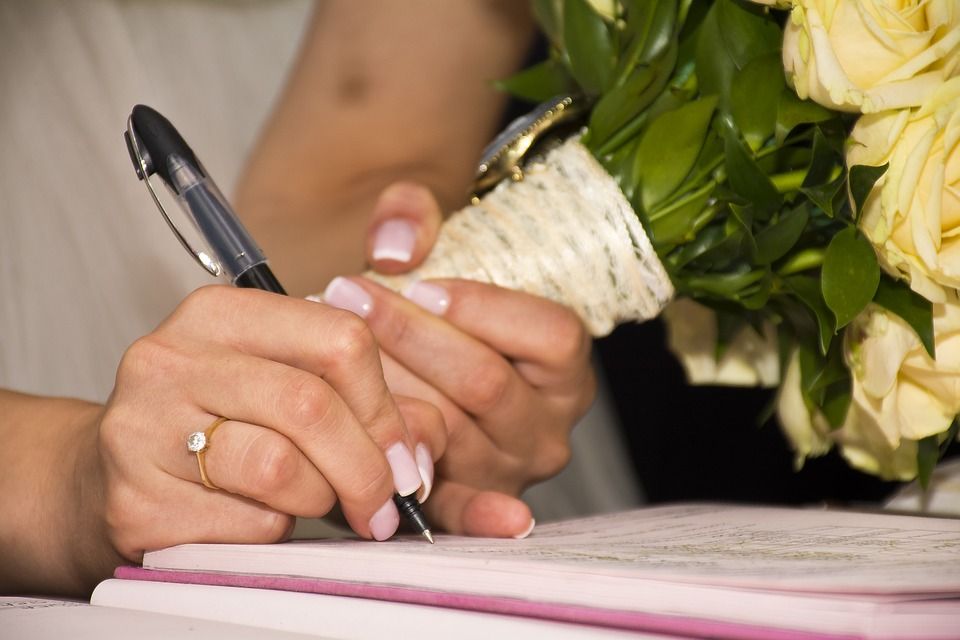 Prenuptial Agreements and Blended Families
When the word 'prenuptial' is brought up, it tends to bring about ill feelings. Feelings such as your fiancé is already planning the divorce before the marriage has happened or feeling that your fiancé is not that committed to you and on and on. It is true prenuptial agreements often get a bad rap and do not always have the best intentions behind them, but they are actually more common than you think.  In particular, when it comes to second marriages and blending families, prenuptials have become fairly common. A 2015 report from Pew Research Center indicated that 16 percent of children are living with a stepparent, stepsibling or half-sibling. When blending families you and your fiancé need to make sure your children from previous marriages will be protected should this second marriage come to an end. The prenup allows you to allocate where the money goes and help protect you from debts.
A prenuptial agreement details the disposition of current and future assets in the event of a divorce or upon the death of a spouse. Money has a way of stirring up emotions and rivalries, so it is best to head off any future problems before they can occur.
When developing a prenuptial agreement, a few things to consider are:
Each spouse must fully disclose all of their assets and debts. Particularly if this is a second marriage and you are older, you have both most likely established separate financial lives. As your lives are combined, you both need to know exactly how much the other earns, what each of you owns and owes.
Discuss what "fair" means to each of you. Most of the time one partner will be entering the marriage with more assets than the other, so determining what is fair to each of you is crucial.
Determine which assets will be combined and which will be kept separate.
Will you each pay for your own children's care or will you pay for everything out of one pool of money? This is especially critical when children with special needs are involved.
Who will pay for routine expenses like clothes, school, and extracurricular activities? Will the funds come from blended resources or individual?
Decide how you will deal with financial imbalances if one extended family has more resources than the other does.
Think about future big-ticket items like buying cars for your kids and determining how college savings will be funded.
In the event of your death, how will your life insurance be distributed? More than likely, you will want your children from a previous marriage to receive at least some portion of the money and you will also want to make sure your current wife and any children from your current marriage.
Additionally, you want to consider your estate plan. It is important to ensure any inheritance received goes to the right people. If these things are not clearly laid out beforehand, it can create an irreparable division among family members.
Do not forget about retirement. You each need to make saving for retirement a top priority. Will you fund individually or jointly or both? Retirement funds often become a hot topic during divorce proceedings.
Finally, a prenuptial agreement will help protect you against certain debts. You can specify which debts belong to whom and navigate through the confusion. The prenup can be written to protect your spouse from your debts and vice versa. You do not want your credit to be impacted from someone else's mistakes and you do not want to be paying someone else's bills.
Prenuptial agreements can serve as a roadmap for the ways you will share expenses and responsibilities. If you are already married but do not have a prenuptial agreement, it is not too late. You can still file a post-nuptial agreement. Contact Kevin Hickey Law Partners to help you develop your prenuptial agreement or post-nuptial agreement. Let our expertise help you determine the best agreement for you and your family. In order for a prenuptial agreement to hold up in court, an attorney is necessary.