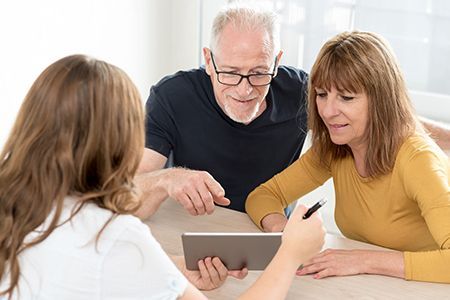 Protect Your Family With an Estate Planner
Experts estimate that 50%-60% of US citizens do not have a will in place. For some people, it is a matter of not getting around to it, while for others, they do not believe they have enough "things" to save for their family.
To make matters worse, only ⅔ of Americans older than 65 have a will. So even people later in life lack a testament, and for a good reason. Writing a will and planning for your death feels wrong and morbid, especially at an old age. But without a plan, you leave your assets to the state. You can protect your family when you work with an estate planner.
What Is an Estate Planner?
Just like the name states, estate planning professionals are individuals who work with anyone 18 years and older to plan how to divide the person's assets when they die. An estate planner works on financial documents, handles estate taxes, deals with tax planning, and helps to write wills over the years.
But not anyone can be an estate attorney. Most estate planners have experience in law or finance with years of experience to help them with people. An estate planner is a trusted individual who will oversee everything in the estate planning process to help divide the assets after death.
Why Use an Estate Planner?
For older adults who wait to plan until they're 65 or older, it is hard to discuss their death and finances. An estate planner helps a senior have these hard conversations and make the right decisions.
As a certified financial planner familiar with income tax, estate tax, investments, assets, and savings accounts, estate planners address these financial affairs and prepare a family for the death of a loved one. Not only are they financially literate, but they should have a background in law or, at the very least, a working understanding of the law.
With so much to cover and many documents to write and fill out, it's overwhelming for the average person to do this independently. Not only is it stressful, but there's a high likelihood you miss something vital if you don't have someone to guide you through the process.
While you should write a will when you're 18, many folks wait until they're much older. As you age, you naturally accumulate more assets, and the workload increases to establish your estate when you pass. In this case, it's wise to work with an estate planner who can help you navigate these tricky waters.
Conclusion
While no one can force you to work with an estate planner, it is in your family's best interest that you work with someone who can help you delve into your finances and assets. An estate planner is an experienced individual who understands the law and how you can best protect yourself and your family with necessary documents like wills and basic trusts.
If you are ready to establish an estate plan, reach out to us at Hickey and Hull Law Partners. We have decades of experience helping individuals like you make the most of their assets and protect their families in the future.