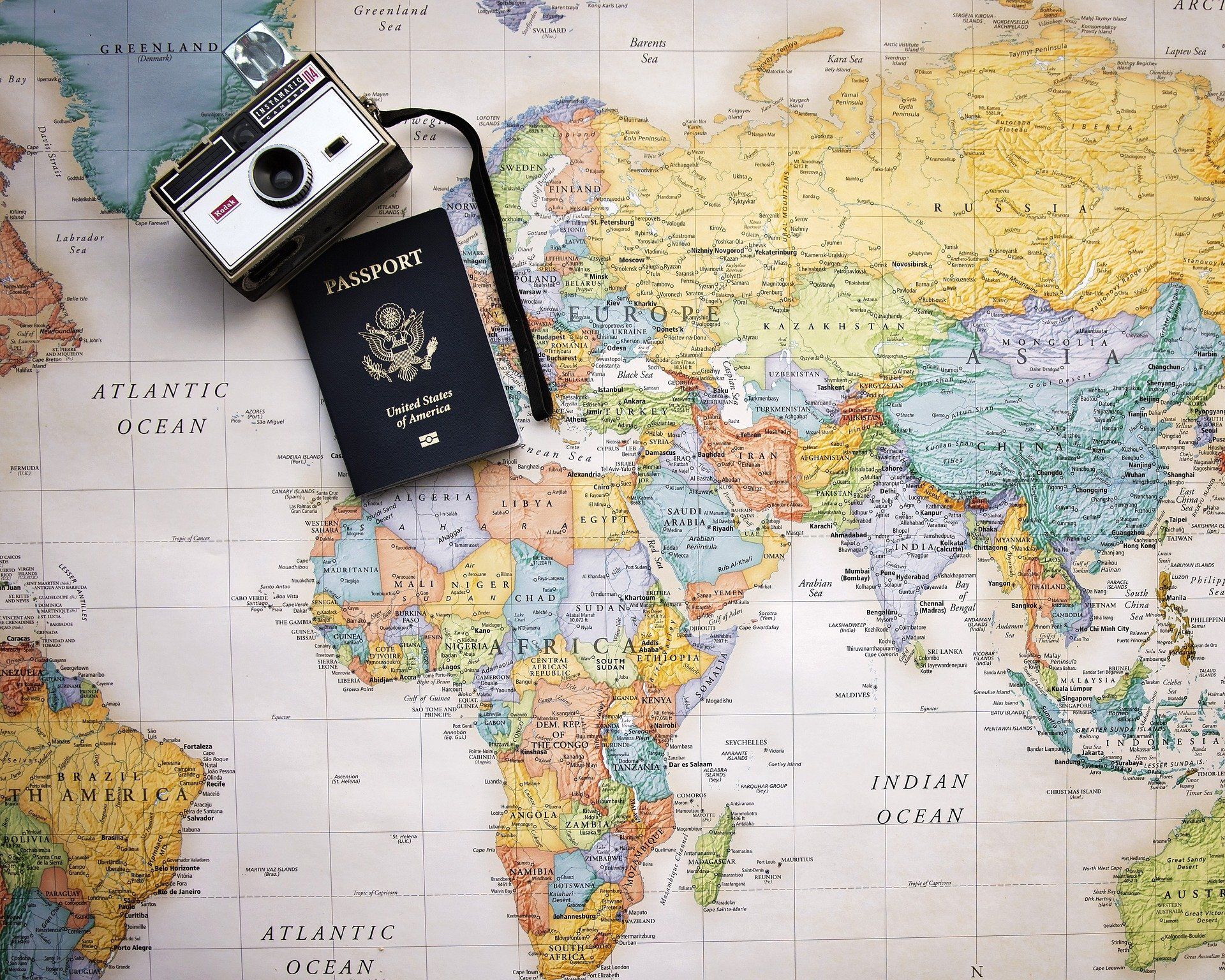 Obtaining a Passport and Traveling Internationally With a Minor Child
With the halt of most travel due to the COVID-19 pandemic and the continued uncertainty surrounding it, it seems a little unnecessary to worry about traveling outside the United States with your child. However, hopefully, sooner rather than later, things will get back to "normal" and we can begin traveling internationally again. I am often asked about traveling internationally with children and what type of documents a parent needs if traveling without the other parent. The federal government sets forth most of that guidance. I thought I would outlay the big items for you:
To travel internationally, in most situations, a child needs a passport. There are a few exceptions like cruise lines accepting birth certificates. In my opinion, it is best all the way around that anyone traveling outside the United States no matter the location, have a passport. Hopping on a cruise ship with a birth certificate in hand may seem easy enough, but the problem is in getting home via a different means if there were an emergency. For example, let's say you were on a cruise and you received terrible news and needed to fly home from the next port. Without a passport this can be a real issue, in fact, it may be an impossibility to fly without a passport from another country. It is always best to have the proper documents to avoid any issues if an emergency arises. To obtain a passport for a child under age 16, it must be done in person with two parents or guardians using Form DS-11. There are some exceptions to the "both parents in person" rule:
The second parent can have a written statement or form DS-3053 notarized consenting to the passport issuance for the child. The child's full name and date of birth must be included on these documents along with a front and back photocopy of the absent parent's government-issued photo identification. This statement cannot be more than three months old and must be signed and notarized on the same day; or
If the other parent is deceased, an official death certificate must be presented; or
The parent obtaining the passport must present primary evidence of sole authority to apply, such as a court order; or
A written statement or form DS-5525 explaining in detail the second parent's unavailability.
The child must also be present and a passport issued to a minor under 16 is only valid for five years. Additionally, you must present the standard documents of a certified birth certificate and a passport photo of the child. There are exceptions to the birth certificate rule such as:
A hospital birth record;
An early baptismal or circumcision certificate;
Early census, school, medical, or family Bible records;
Insurance files or published birth announcements; and
Notarized affidavits of older blood relatives having knowledge of your birth may be submitted in addition to some of the records stated above.
In addition to the passport, you will need a signed travel consent form from the other parent. This form should include:
The child's contact information
Both parents' contact information;
The child's travel arrangement (one parent, no parents, etc.)
The child's destination.
It is not necessary to have the consent form notarized, but, again, I highly recommend it to assure there are no problems. Proof of relationship is also advised. This can be a birth certificate, a court order, or an adoption decree.
As with most items pertaining to the law, there are other caveats to obtaining a passport for your minor child such as one parent having sole legal custody or neither parent being able to appear in person. One thing is for certain, you want to make sure your child's travel documents are completed properly and the necessary documentation is provided to avoid any future issues. Kevin Hickey Law Partners can help you get your child's travel documents in order as well as help obtain any necessary information from the non-applying parent. This is particularly beneficial in divorce situations when parents don't get along well. Contact our office today.