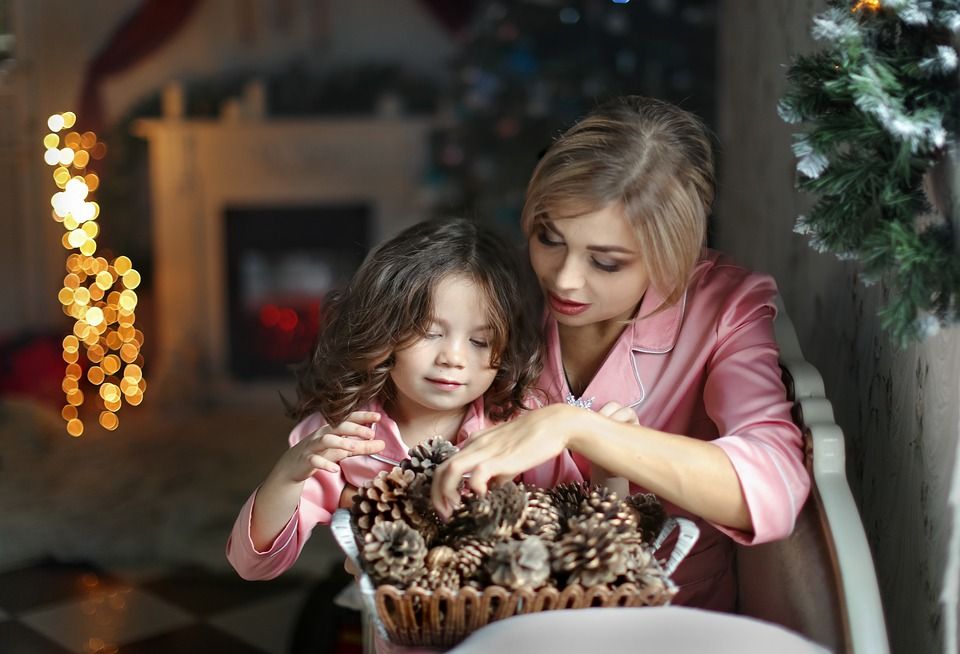 Creating a Merry Co-Parenting Holiday Season
It's the holiday season and for some, rather than being a joyous time filled with happy moments, it can be less than merry, particularly for divorced couples. The holidays are often a time for additional stress and high emotions as both parents want to spend them with their children. We at Kevin Hickey Law Partners try to help our clients avoid this additional stress during the holidays by helping them develop successful co-parenting plans well in advance of the holidays giving parents the ability to plan ahead without surprises. Check out my past blog about writing a successful parenting plan. Sometimes, though, the best-laid plans can still cause a lot of emotional turmoil especially if your divorce and splitting time with your children is new territory and time hasn't quite had a chance to help heal some of those wounds. Here is some helpful advice for those finding themselves struggling in this challenging situation.
Plan Your Schedule Well in Advance
As I mentioned, planning ahead will save a lot of heartache and stress. Often times it is the unknown that makes things more stressful giving us the feeling of uneasiness. Of course, any parent wants to spend as much holiday time as possible with the kids and divorce doesn't typically allow for each parent to be present for every holiday moment. My single biggest piece of advice to making the best of the holiday season is to not let scheduling become a battle of who gets the most time with the kids. You must absolutely, 100 percent focus on what is best for them. The goal is to create loving, conflict-free memories for your kids. Although the holiday memories may differ from what you had envisioned when you started your family, they can still be epic family memories for you and your children. Determining to make a plan early and sticking to it will make it easier to create those memories and it also gives your kids time to prepare themselves for being away from one parent during a holiday.
Bigger and More Lavish Gifts Don't Equate to More Love
Money is often much tighter during the holidays than it was in the past for divorced parents. Just remind yourself that bigger and more expensive gifts don't mean your children will love you more or buy them happiness. Many parents often fall under this belief to make up for having to divide their time amongst one another. Engaging in a gift-giving war creates unnecessary conflict. It is very important that the two of you agree upon a gift-giving budget during the holidays. One parent overspending is a sure-fire way to cause a conflict that often lasts for years making all other co-parenting issues difficult long after the holidays have come and gone.
Be Flexible
In addition to planning the holiday schedule ahead, you should also plan ahead to be flexible. You know the old saying, "The best-laid plans of mice and men often go awry." We all know that you can be the most meticulously organized person in the world, but life has a way of happening and creating unexpected events and messing up previously plans. Prepare yourself for situations that are beyond anyone's control such as a child or parent gets sick. Be flexible in allowing the parent that missed out due to an illness to make up the lost time. Also, if your ex wants to do something special with the kids such as a holiday movie or play and you don't have anything planned for the night, offer an olive branch and let him or her take the children. These gestures of goodwill can go a long way for future situations.
Kevin Hickey Law Partners specializes in all aspects of family law offering our clients the best legal representation possible. Our team of family law attorneys is dedicated to helping families effectively navigate difficult legal matters including divorce, child custody, spousal support and more. Get started on your family law case today and reach out to our firm to schedule a consultation with one of our compassionate and experienced attorneys.