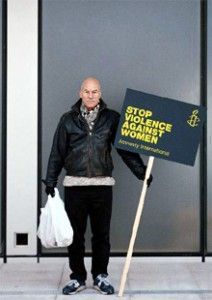 No Place in this World for Domestic Violence
It is a statistic that surprises many people.  Domestic violence is the leading cause of injury to women - more than car accidents, muggings, and rapes COMBINED.  Every 9 seconds in the United States, a woman is assaulted or beaten.  Another stat - domestic conflict is the leading cause of violence in the United States.
Perhaps the worst part of domestic violence is that the victims many times do not seek help.  They either don't know how to; won't because they are afraid of their abuser finding out; or they simply don't understand that what is happening to them is abuse.  It is one of the more insidious aspects to domestic violence.
There are several places to reach out for help.  In Arkansas, the following are good places to start:  Arkansas Domestic Violence Resources, Arkansas Coalition Against Domestic Violence, and Arkansas Commission on Child Abuse, Rape, and Domestic Violence. 
For shelter resources: Shelter Information
For information on a broader campaign, and the one being supported by actor Patrick Stewart in the photo above, go to Stop the Violence Against Women Campaign, spearheaded by Amnesty International.  Stewart grew up watching his father abuse his mother, so this cause is very personal for him.
Domestic violence is largely perpetrated against women, but there are men that are victims as well.  Men can go to BatteredMen.com for help that is more tailored for men that are victims.