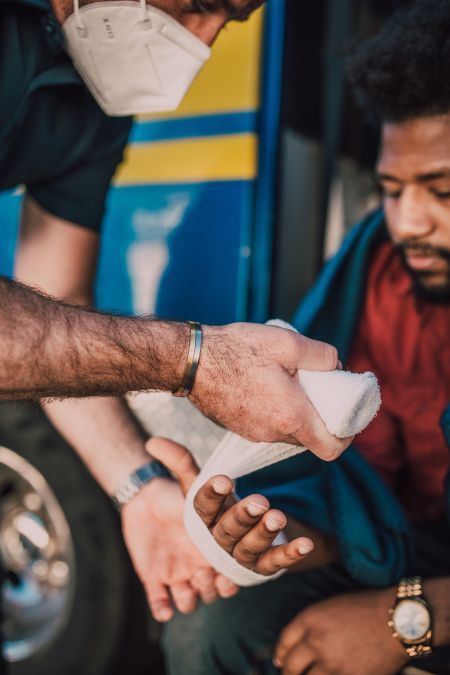 What is Civil Litigation, and Do I Need a Civil Litigation Attorney?
Recently, the American Civil Liberties Union (ACLU) filed a case against Arkansas because the state passed a law that allows insurance companies the liberty to refuse treatment of transgender individuals. A law like this, though not criminal, can still be taken to court and overruled. Civil litigation is a lawsuit against an action that has caused some injury to a person. At Hickey and Hull Law Partners, we handle civil cases and help you get the justice you deserve.
What is Civil Litigation?
In short, it is a non-criminal lawsuit. Civil lawsuits cover cases such as personal injury, employment, family, business and finance, immigration, real estate, and landlord and tenant.
Personal injury refers to a case in which an individual suffers an injury due to another person's negligence and irresponsibility. 
Because civil litigation covers a multitude of cases, you need to decide if your case meets these requirements. Talk to Hickey and Hull Law Partners to receive legal advice. Once you have discussed your issue, you can determine whether or not you have a civil lawsuit and if you need a civil litigator.
Do I Need a Civil Litigation Attorney?
Civil litigators are attorneys who represent you in court and help you prepare your case. However, not all civil cases require representation. Issues that recommend and require a civil litigation attorney have significant legal ramifications regarding the safety or product liability. Similarly, any case involving child custody requires a civil litigation lawyer. When you hire a civil lawyer, you and your team prepare for any complex legal issues during a case.
When you work with a civil lawyer, you invest in yourself and your case. Your lawyer will walk you through their legal services and help you every step of the way. Starting with planning and collecting evidence, your attorney will help you build a strong case and discuss what you need to win your case.
Depending on the result of your initial hearing, you may not settle and will go to trial. Having an experienced civil lawyer is key to ensuring success in court. Your lawyer will know what to say and do. 
Conclusion
While not all civil cases require a lawyer, there are several instances when having a civil litigation attorney by your side pays dividends. Civil attorneys will help you in various circumstances and will assist you throughout the legal process.
At Hickey and Hull Law Partners, we have over 70 years of combined experience helping our clients win their cases. Contact our law firm today to discuss your case.