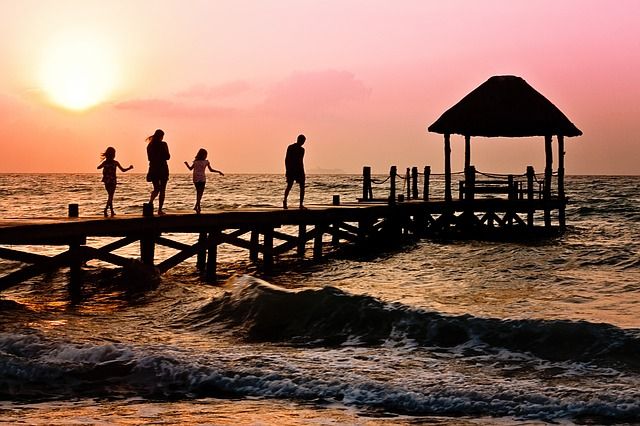 Co-Parenting Tips
Scrolling through Instagram, I saw a post from actress Mayim Bialik (NBC's "Big Bang Theory") where she and her former spouse recently returned from a family vacation (https://www.youtube.com/watch?v=mjQ6wYCVIPI). Watch the video. They are #goals. She's open about divorce, parenting, and co-parenting. Not everyone can take a family vacation like this one, and not every dynamic between parents is healthy, but there are those of you out there who can and will successfully co-parent.
What does co-parenting look like? Well, that depends on your level of comfort with your former spouse, however, there are ways to make co-parenting easier. Here are some tips I gleaned from former clients, at differing levels, about co-parenting.
Have guidelines: Several former clients with varying levels of "like" and "dislike" towards their exes all say that establishing a few rules together concerning bedtimes, curfews, activities, and making family decisions needs to continue. It helps in the task of parenting separately because your children experience consistent discipline and expectations.

Respect: This is crucial. Even if it's difficult to respect the person, respect their opinions, and respect them in their role as a parent. I have one former client who says that they agree to hear the other person's opinion, validate it, and then discuss until they agree or can compromise. This same client also requires respectful rhetoric from her family--no bad mouthing the other parent. Wow. But it helps the kids respect both parents, and keeps the co-parenting relationship strong.

Communicate: Lack of communications is often one of the issues couples cite as a marital problem. It doesn't end after marriage. Discussing the children and all that revolves around them is still a necessity. One client had no issue relaying her complete annoyance with her ex, but she said they work together solving issues by text. It's the best way for them because it minimizes tone, body language, and the emotions that can complicate a face-to-face interaction. Find the best way to discuss, whether it's in person, via text, phone calls, public meetings (maybe even with coffee), or sharing calendars.
Not everyone is ready to go on vacation with their former spouse, but co-parenting through bedtime schedules, soccer practices, and school days is possible. Find what feels comfortable for your family, and establish good boundaries and communication. Your kids will appreciate your effort--it's worth it.